For Montreal's community organizations
Free
From May to December, 2022
Montreal in 5 senses
An exploration of the city through one of the five senses ­– sight, smell, taste, hearing, and touch.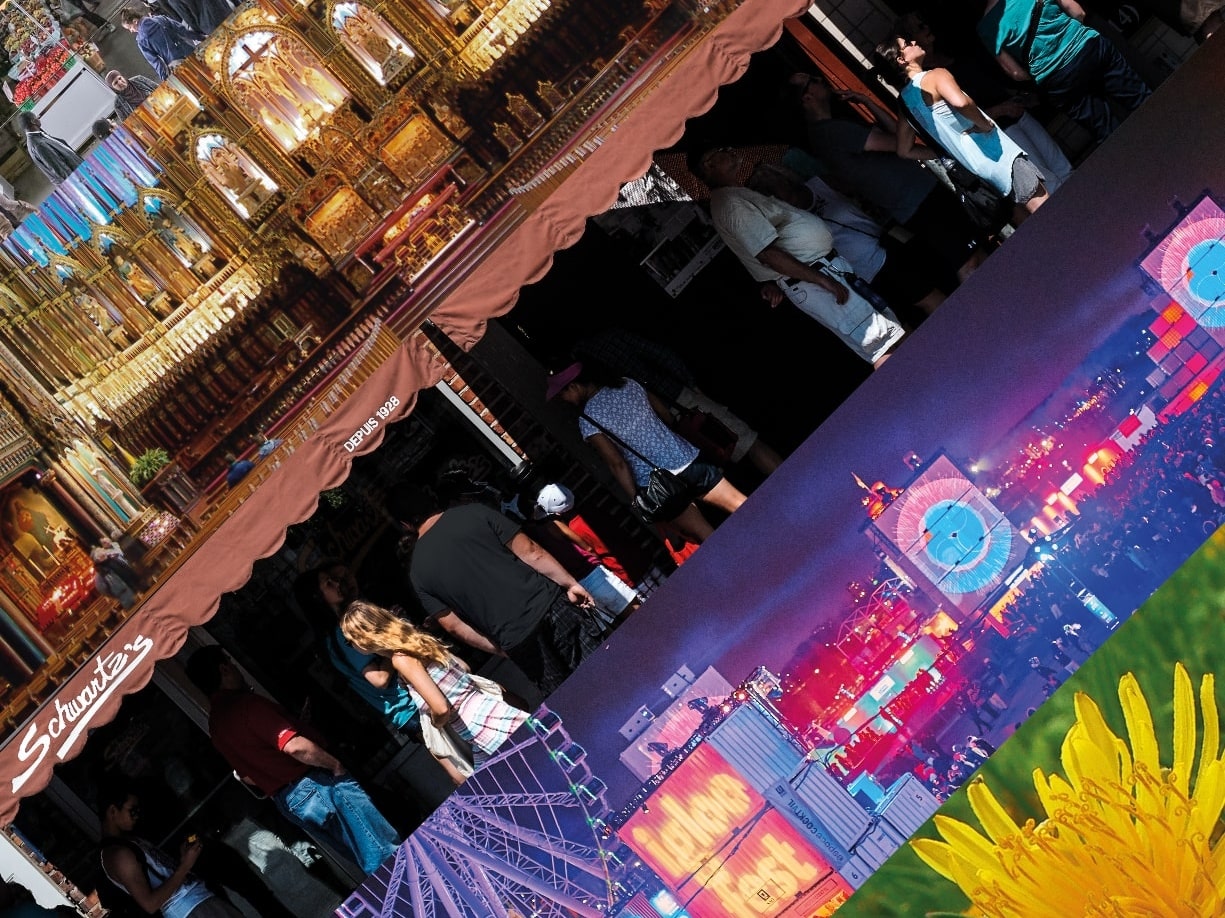 In 2022, the five senses are the focus of workshops that reveal Montreal in a completely new light. We have collaborated with artists to develop Montreal in 5 Senses, a project that offers members and others served by Montreal organizations a unique experience of the sensory connections to their city.
In workshops based on the five senses, participants will discover images, smells, tastes, sounds, and textures that characterize Montreal. These sensory experiences will bring back personal memories and recall anecdotes about the city that we want to hear and share with you.
Five workshops are available:
Sight with photographer Youssef Shoufan
Smell with artist Natacha Clitandre
Taste with gastronaut Mélissa Simard
Hearing with Chantal Dumas and Magali Babin of dB collective
Touch with specialist Anne Jarry of the RAAMM (Regroupement des aveugles et amblyopes du Montréal métropolitain)
The workshops are designed for Montreal community organizations who wish to offer them to their clientele. The workshops are tailored for groups of 10 - 12 people and are free.
If you represent an organization and are interested in this project, contact us for details regarding each workshop. Together, we'll organize the chosen workshop, which will be led by an artist and a MEM mediator.
Workshop descriptions
The Sight workshop
Youssef Shoufan invites you to a photography workshop on the theme "Who is Montreal?". With the objective of illustrating the diversity of Montreal identities, a photo collage will be made of the Island of Montreal using photo portraits of workshop participants.
The Smell workshop
Natacha Clitandre invites you to a workshop in which participants will explore identifiable smells of Montreal. The objective is to create a mobile that evokes the odours emanating from different sectors of the city.
The Taste workshop
Mélissa Simard invites you to a bread-tasting. Participants will discover the gustatory richness of the neighbourhood surrounding the MEM through this food staple, many versions of which are found in Montreal's cultural communities.
The Hearing workshop
The dB collective will sensitize you to the auditory dimensions of the city, overall and on a local level. Accompanied by Magali Babin and Chantal Dumas, participants will compose a visual soundscape of their neighbourhood.
The Touch workshop
Anne Jarry of the RAAMM proposes a sightless discovery of the city through a somatosensory exploration of the shapes and textures of typical Montreal objects.
Informations and reservation
Schedule
Lenght activity
60 minutes
Date
From May to December, 2022
Limited number of workshops
Meeting place
In the premises of the community organization