The MEM team ventures out on "citizen bikes" to meet Montrealers, offering two exhibitions that travel all around the Island.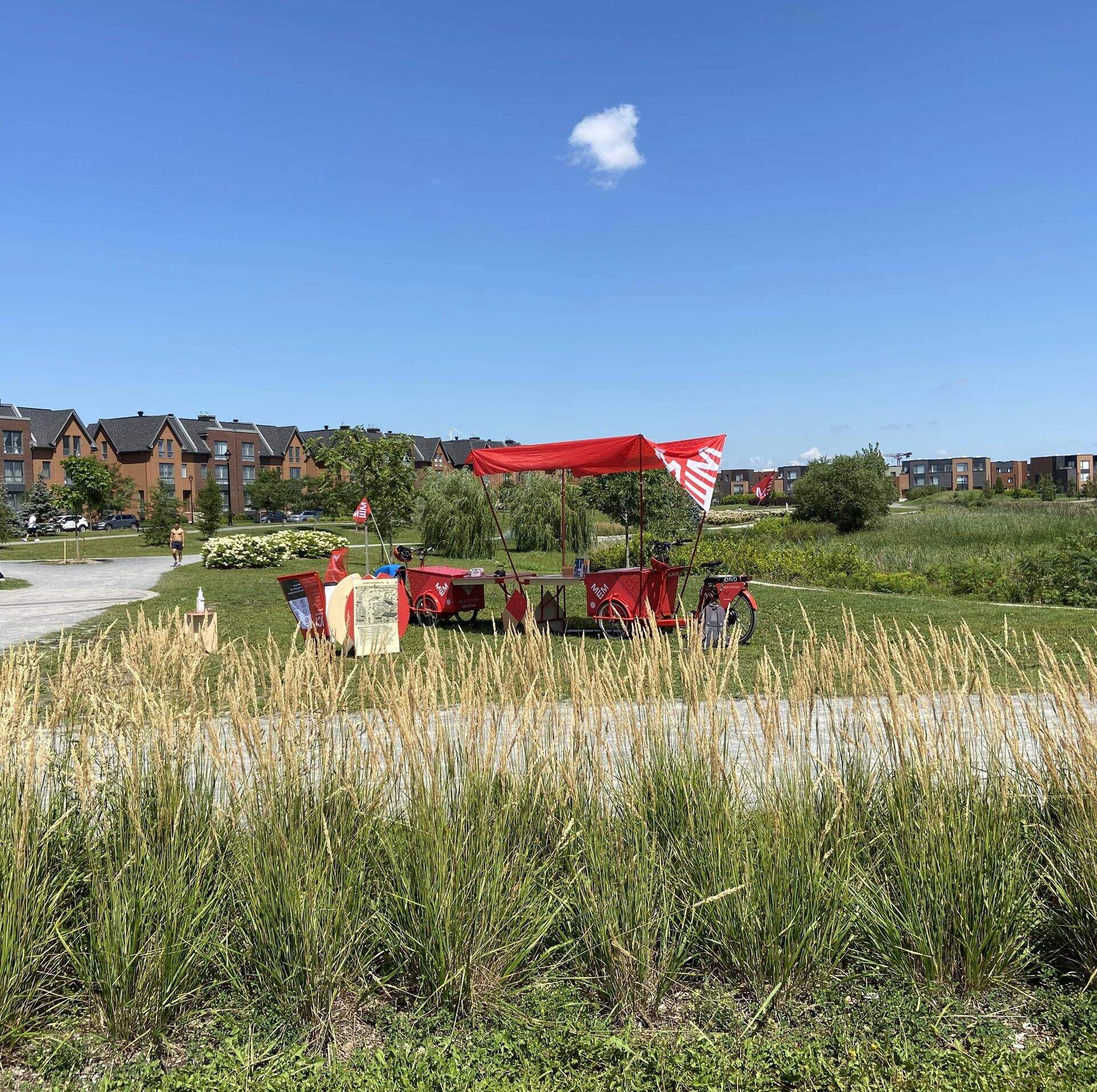 Citizen bikes
The MEM outreach team goes into different city boroughs on bicycles to meet Montrealers. On these occasions, our "citizen bikes" are transformed into activity hubs and recording studios, gathering feedback from residents on the things they love best in their neighbourhoods.
Coming soon...
Exhibition
Montreal Portraits
(in French only)
The Montreal Portraits exhibition presents 25 personalities who influenced the course of the city's history. The activities of these men and women encompass the arts, sports, politics, health care, and more. Located in several Montreal boroughs, the exhibition is displayed in the form of exterior wall panels and ground graphics.
Coming soon...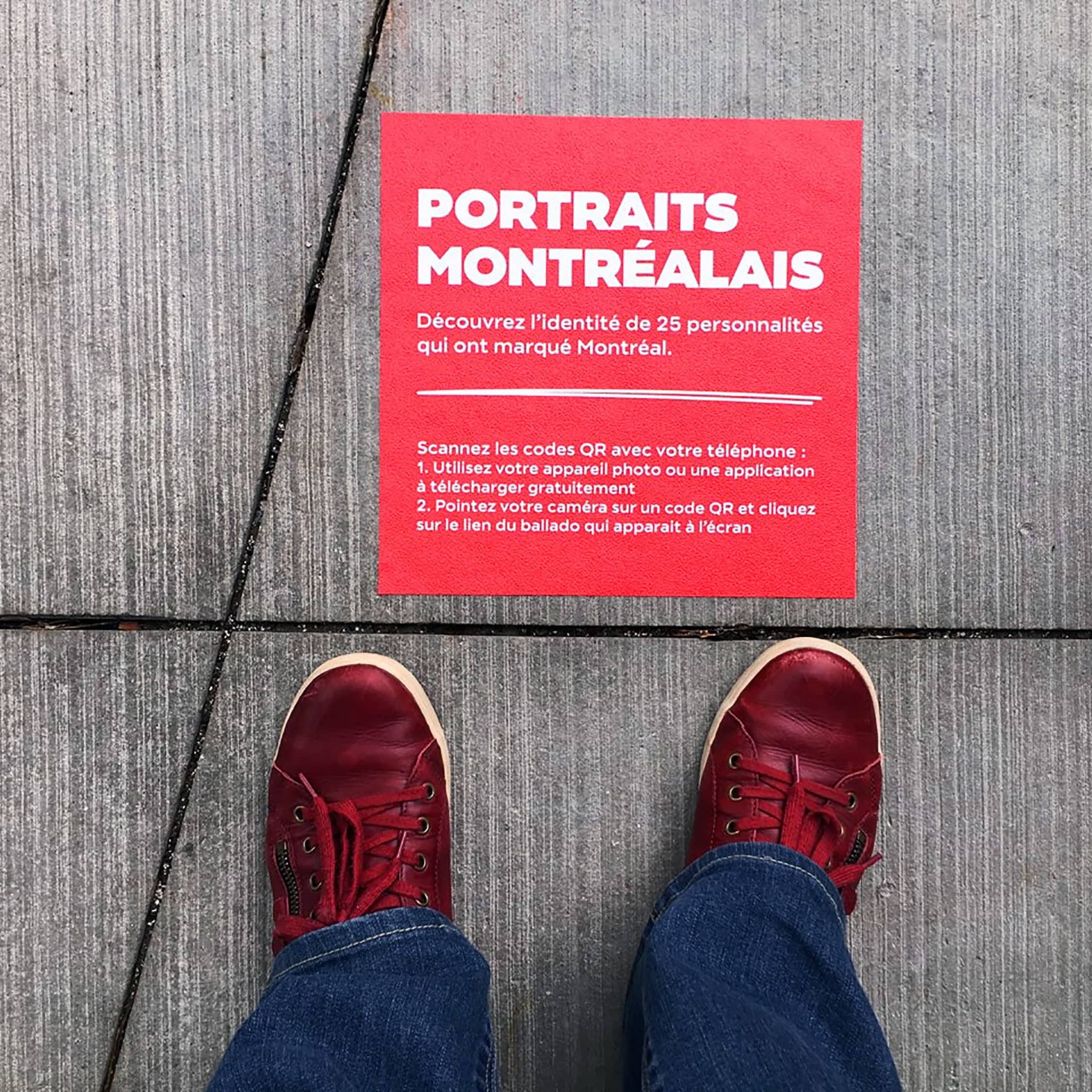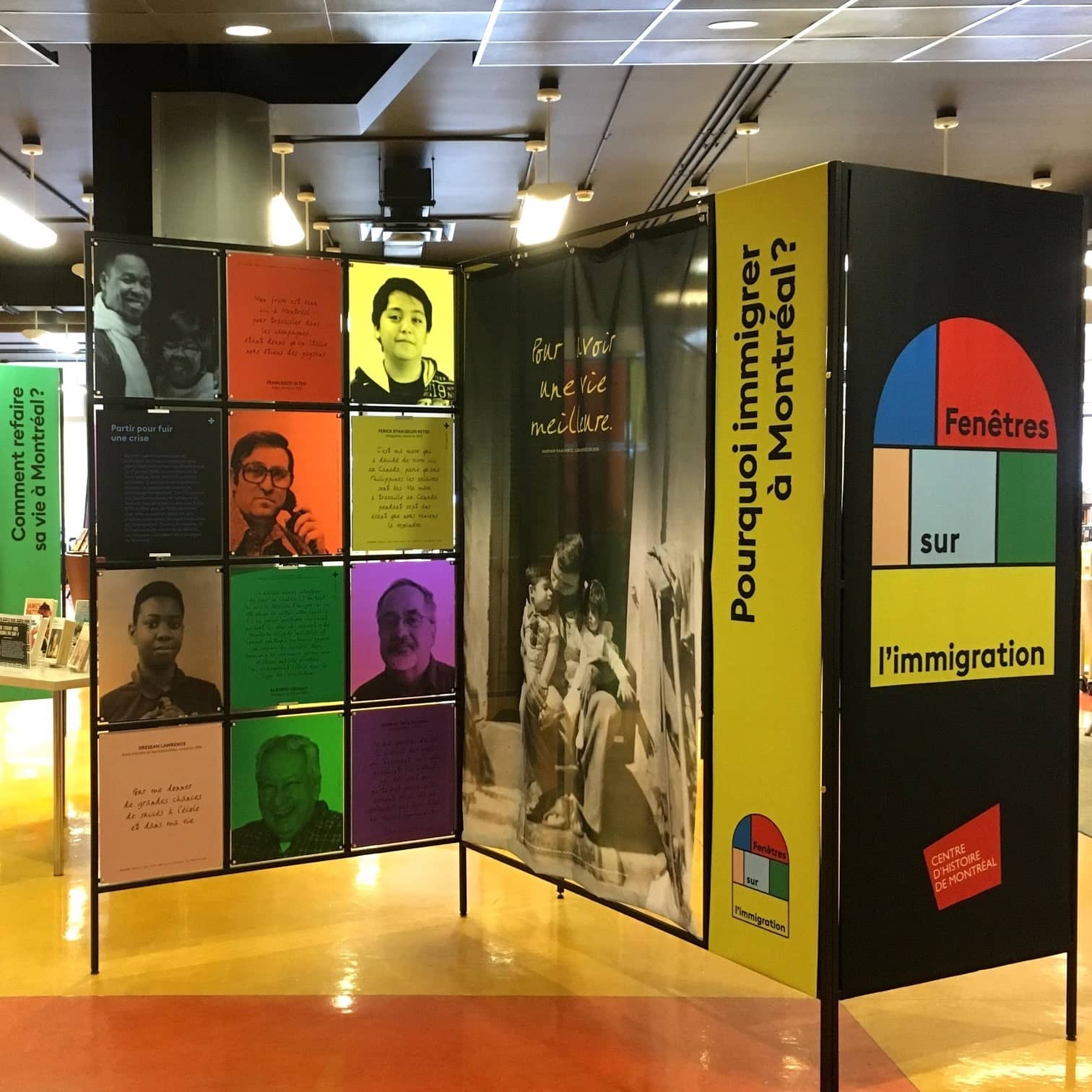 Exhibition
Windows
on immigration
(in French only)
Montrealers from various immigrant communities reveal their thoughts and feelings. What brought them to Montreal? Did they experience culture shock when they arrived? What helped them establish roots here? The MEM has gathered riveting stories of adaptation, personal perspectives in which Montreal emerges as a diversified, welcoming city.
Coming soon...